This content piece comes with great news for Pakistani expats that send money to Pakistan from The United Kingdom, Europe, Canada, Australia, and Switzerland. Now you can be the lucky winner of a new Toyota Fortuner 2.7G or one of 10 new iPhone 14 Plus by participating in yet another enticing offer by ACE Money Transfer and HBL.
Yes, that's true; 10 chances await you to become the lucky winner of the latest Apple iPhone flagship device, along with a grand chance to win the Toyota Fortuner.
The criteria are simple, just send money to Pakistan via ACE Money Transfer using any payment method of your choice and receive it from any of the 1650+ branches of the Habib Bank in Pakistan before the 15th of March 2023, and you can lay hands on the latest Apple iPhone 14 Plus or drive the luxurious Toyota Fortuner.
Why did ACE and HBL Collaborate Yet Again?
You might be wondering why ACE and HBL are offering such amazing rewards. Well, Pakistan's GDP depends heavily on workers' remittances, and remittances dropped to a 31-month low at $2.04 B, according to a statement from SBP(State Bank of Pakistan) in the ongoing month.
So, ACE and HBL took responsibility for uplifting the inflow of remittances to the homeland by offering customers multiple chances to win such amazing rewards. The intention is to encourage legal forms of remittances and discourage illegal methods.
A Golden Opportunity
Expats do not necessarily enjoy sending remittances to Pakistan, but they will be delighted to win. This is a golden opportunity for Pakistani expats as they can take part in this once-in-a-lifetime offer which will ultimately be beneficial for them.
Expats do not have to send huge amounts, as they can send as little as eight pounds or the equivalent if they are from other sending countries where ACE Money Transfer provides service. They must receive that amount from Habib Bank in Pakistan to participate in the lucky draws.
Motivation to Participate in this Offer
To give power to an ownership system in Pakistan for the facilitation of remittances, The State Bank of Pakistan, The Ministry of Overseas Pakistanis, and The Ministry of Finance undertook a joint step. This step is known as the Pakistan Remittance Initiative (PRI), which shall take all essential actions and efforts to attain the objective of:
Facilitating, expediting, cost-effective, convenient & efficient flow of remittance to developing investment prospects in Pakistan.
This campaign is a joint step taken by ACE Money Transfer and Habib Bank to encourage Pakistani expats to use the legal channels of money transfer to Pakistan.
Not only can Pakistani expats send money to all parts of Pakistan covered by over 1650 branches of Habib Bank, but they can be assured that by using ACE Money Transfer for online money transfer, their transactions are safe, instant, fee-free, and hassle-free at the best online exchange rates.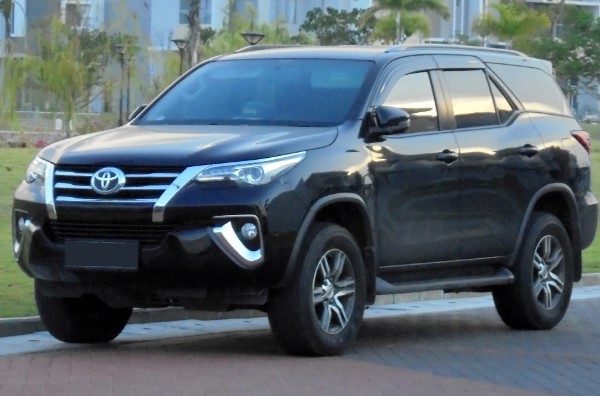 How to Take Part in this Offer?
Pakistani expats should take part in this offer as it is a time-bound offer. There will be weekly lucky draws, and a total of 5 lucky draws will be performed to declare the lucky winners of the iPhone 14 Plus. A grand lucky draw will also take place with Toyota Fortuner as the grand prize. The grand prize winner can nominate any friend or family member in Pakistan to receive the grand prize on their behalf.
Pakistani expats can boost their likelihood of winning by making multiple transactions during the offer duration. This way, they can have multiple entries to lucky draws, raising their likelihood of winning. The lucky winners will not have to go through any difficulty as they will be contacted by ACE Money Transfer, and the smartphones will be provided to them at their doorstep. The grand prize Toyota Fortuner will be handed over to a nominated recipient by the winner in a ceremony in Pakistan.
To conclude, this is a once-in-a-lifetime offer for Pakistani ex-pats, and 10 Apple iPhone 14 Plus smartphones await to be grabbed for free till the 15th of March, 2023. And who does not want a Toyota Fortuner 2.7G for free?
Henceforth? give ACE Money Transfer a try by downloading the app and signing up; send money to Pakistan instantly online, and if you receive it from HBL across Pakistan from any of its branches, you can be one of the lucky winners of this limited-time offer.