If you have been told that Columbia is among the best countries to travel – you have heard right!
Known as the gateway to South America, this beautiful country is located on the northwestern side of the South American continent. It is the fifth largest country in Latin America and connects the Southern part to North and Central America. If you are looking for reasons to visit Columbia, search no more. Here's everything you need to know about visiting Columbia:
Is Columbia Popular for Tourism?
Any person who stays for at least one night in the region and does not live for more than 12 months in Columbia is considered a tourist. Columbia has been a popular tourist destination since the early 2000s. From a million visitors in 2005, the graph reached 4.5 million in 2019. The revenues from $887 million in 1995 grew to $6.78 billion in sales from international tours to Colombia. It shows that every tourist spent $1,497 in Columbia during their stay. While the number of visitors dropped during the pandemic, the latest reports show an influx of 452,399 people in Nov 2022.
Source: https://www.worlddata.info/america/colombia/tourism.php
Reasons to Visit Columbia
While there are numerous reasons to get your ticket to Columbia, here are the top reasons for an increase in tourist activity in the country in the past 20 years:
Super-Friendly People
Columbians are super-friendly and hospitable people. You will be amazed at their welcoming nature and friendliness anywhere you go in Columbia. They are well-known for their nature in all of Latin America. Columbians are proud of their heritage and culture and love to take you through their history with pride and love.
Finger-Lickin' Good Food
One of the major concerns of tourists when visiting any country is its food. And let us tell you that you will not be disappointed with the food in Columbia. Columbia has versatile seasons and altitudes, which provide a wide variety of food options to visitors. You can enjoy organic fresh foods with delicious vegetables and foods you might not find in other regions. The street stalls, cafes, and restaurants all use fresh foods. Do not forget to try the arepas or griddled corncakes with bread.
Wildlife
Columbia has wildlife in the region, habituating over 10% of the total global animal species. You can find around 1,900 gorgeous birds and large numbers of mammals, reptiles, and marine organisms. Columbians have reserved the wildlife in the form of the following four national natural parks that are a must-visit on your trip to the country:
Gorgona Island
Cocora Valley
Amacayacu
Serranía de la Macarena
City Life
Columbia is known not only for its wildlife reserves but also for its city life and architecture. The country is home to some of the most splendid architectural pieces you will ever see. Bogotá and Medellín are becoming models for other metropolitan cities around the globe. Many multinational companies are also constructing their Latin American headquarters in the region.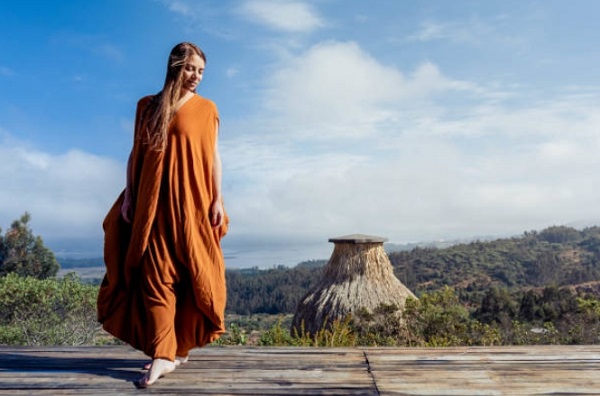 Adventures
You do not need to search for more reasons to visit Columbia if you enjoy adventures. The region offers endless activities ranging from surfing, whitewater rafting, waterskiing, cliff jumping, kitesurfing, bungee jumping, abseiling, rock climbing, and so much more. The hiking trails are also beautifully designed to give you the best possible views!
Incredible Coffee
Did you know that Columbia is well known for its coffee and is one of the major draws for tourists? If you plan to go to Columbia, you cannot miss the Quindio province of the Coffee Region. The small organic farms and mountain towns are the best way to learn about the coffee culture and enjoy the delectable blends.
Is Colombia Safe to Visit?
Opposed to popular opinion, Columbia is one of the safest countries worldwide. The number of scams and frauds is less than in other famous travel destinations. Simply book your tours to Colombia and roam around safely in Columbia's streets, just like in any other developed country.
What Documents are Needed to Travel to Colombia?
Visiting Columbia is not very complicated as you can easily enter the country with a valid passport. Some of the documents and conditions for visiting the country include the following:
Visitors must show their ticket (onward or return), valid within 90 days, to enter Columbia.
They must also fill out the Check-MiG form at least one hour and at most 24 hours before their departure. The confirmation email received after filling out the form is essential for your entry into Columbia.
Get a Yellow Fever Certificate from the National Travel Health Network and Centre's TravelHealthPro website if you have been in a country or transited to an airport in a country with a risk of yellow fever transmission for more than 12 hours.
Depending on your birth country, you may enter Columbia for up to 90 days as a tourist without needing a visa. However, you can register the visa at a Migración Colombia office within 15 days of arrival if you have a visa of more than 90 days.
Remember that visitors cannot stay in Columbia for more than 180 days within 12 months.
All passengers over the age of 2 years must wear surgical masks throughout the flight.
You cannot bring more than $10,000 to Columbia on your tourist visit.
The Bottom Line
There are various reasons to visit Columbia, but the safety, culture, and endless adventures top them all. The delicious foods, including the ajiaco soup, arepa de huevo, and bandeja paisa are must-haves when you visit the country. You can enjoy the wildlife reserves in the four national parks and get mesmerized by their beauty. Connect with your nearest embassy today, and you might find out that you can visit Columbia without a visa!
Have fun! Or, as they say in Columbia, Pásala bien!