Let's face it; math is not the most exciting subject for some kids. However, it does not mean we do not need it. Kids need to learn math from an early age, and for that to happen, they must be interested in the subject.
So, the big question is how to help your kids find interest in math. The first thing you have to understand is that your kid must enjoy the process, so learning must be fun and engaging as much as it is helpful. Here are four fun and practical ways to make your kids enjoy math:
Sign a Kid for Online Classes
Online tutors who hold kids' math tutoring classes teach the same things the teachers do in traditional learning systems, but they do it in a more effective and fun way. A math online tutor spends time figuring out your child's abilities and skills to learn how best to teach them so that a kid gets the lesson. The tutors play games with your kids, watch videos with them, and help them overcome their disinterest in math while making a student better at solving math problems.
Take Advantage of Technology
No matter how much you want to keep your kids away from technology, you must start incorporating it into their learning process because the world is evolving. Technology can easily show you where to find a math tutor for your kid.
Technology for math embodies different platforms, devices, and creations that would make learning math easy and fun for kids. You can restrict usage and time spent on these devices, but ultimately, you will need them.
Play Math Games Together
Math games are not restricted to just digital devices; there are many other physical games you can play with your kid to teach them math and get them interested in the subject. You can teach a child about numbers and shapes by playing hopscotch with them. You can also play jumping ropes to get acquainted with numbers, addition, and skip counting.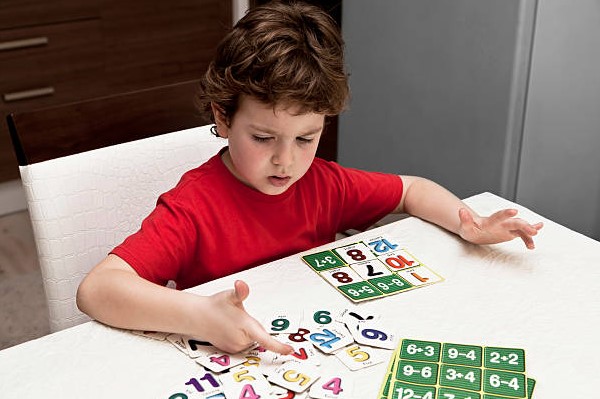 Include Math in Everyday Life
We need math to get by every day, in taking simple decisions like what time to leave the house and more complex ones like calculating how many miles we have left to get to a destination. Your kids will eventually find this information easily as they grow, but you can help them get there faster by showing them how to use math daily. For example, you can teach your child about measurements over the weekend by getting them to cook with you.
The Bottomline
Math is important, and to prepare our kids for a successful life, we must ensure that they develop an interest in the subject from an early age. Apathy for math can be a reason for one's stress in the future because we need math to do even the simplest things. But you can make use of the tips above to foster your child's interest in the subject.