When someone slips and falls at or outside of work, it can have profound implications for their health and well-being. For some people, this injury could lead to a long-term or permanent disability. Anyone who has sustained a slip and fall injury may want to learn more about what it takes to hold an employer or property owner liable for such an accident.
In many cases, the person who caused the slip and fall accident is obligated to pay for the victim's medical expenses, lost wages, and other damages stemming from the accident. In some cases, if a property owner knew about potential hazards on their property but failed to take care of them or warn others, they might be liable for any resulting injuries. This article will discuss why holding someone responsible for your slip and fall injury is essential.
Helps Avoid Unnecessary Financial Implications
Some slip-and-fall victims find that they cannot work due to their injuries. This may lead them to lose income, which can cut into their savings, retirement accounts, and other financial resources. Hiring a slip-and-fall accident lawyer may help you seek compensation for any damages you suffered from the accident without having to pay an upfront fee. If you're working through an injury claim, you need a lawyer who is experienced in handling these cases. You will not get any compensation if you don't hold someone accountable for your injuries.
It Could Influence the Property Owner to Make Safety Improvements
When someone is held liable for a slip and fall accident, it could cause them to be more conscious about the potential for injuries on their property in the future. It could encourage them to make safety improvements to the property. This could help prevent others from suffering slip and fall injuries.
It Could Deter others from Negligent Behavior
If the property owner knows they are liable for accidents on the property, it may influence others to use caution to avoid similar accidents. When the owner of a potential hazard makes changes that prevent similar slip and fall accidents, this could save lives and reduce injuries because everyone will be more cautious about their behavior.
It May Give you a Sense of Closure
While a slip and fall injury can be mentally and emotionally draining, it could help to know that you are holding the responsible party accountable for their actions. Suppose you were injured or suffered damages because of someone else's negligence or recklessness and held them responsible through a personal injury claim. In that case, it could give you a sense of closure and help repair your emotional health and life.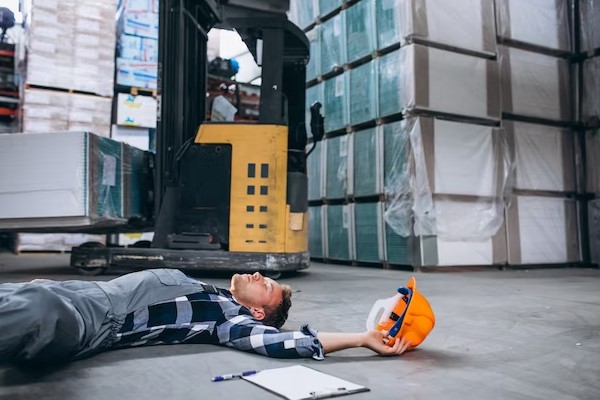 You Could get Compensation for your Medical Expenses
If your slip and fall injury led to any medical expenses, you could get compensation for these expenses thanks to a personal injury claim. You get compensation for the medical costs you incurred, as well as reimbursement of lost wages and other payments you had to make because of your accident.
A lawyer could work with you to build your case and fight aggressively on your behalf. Discussing your legal rights with an experienced attorney is essential if you've been injured in a slip-and-fall accident. They could help you understand what legal options you have available to you, as well as how to pursue these options.
In some cases, you could be entitled to compensation for damages related to the accident. Therefore, you must work with a personal injury attorney who has your best interests at heart.