Have you ever wished you could have a car without the hassle of ownership? Now, with the rise of monthly car subscription services, you can. These services provide the convenience of having a car without the long-term commitment and costs associated with owning one. In this blog post, we'll discuss how a monthly car subscription can save you time, money, and energy when compared to traditional car ownership.
Why Subscribe to a Car?
The idea of subscribing to a car is becoming increasingly popular as an alternative to traditional car ownership. With a subscription model, you have the freedom to choose the car you want and have access to it for as long as you need without having to worry about taking on long-term commitments or paying the costs associated with owning a car.
Unlike traditional car ownership, a subscription service allows you to enjoy all the benefits of owning a car without the hassle of upkeep and depreciation. You'll have access to the newest models and can switch vehicles if your needs change. Plus, you'll get included insurance and maintenance services so you don't have to worry about unexpected costs.
Subscription services are also more flexible than traditional leases since you can cancel or pause your subscription at any time. This makes them ideal for those who are looking for more flexibility in their transportation options or who may only need access to a vehicle for a short period of time.
For those who are looking for an alternative to traditional car ownership, a monthly car subscription service is a great option. With a subscription service, you can access the latest vehicles without having to worry about the costs associated with traditional ownership. Plus, you'll have more flexibility and convenience than ever before.
What are the Different Plans Available?
When it comes to car subscription services, there are a variety of plans available to suit different needs. The types of plans vary depending on the provider and the type of car you select. Generally speaking, the plans include options such as short-term rental, long-term rental, and purchase plans.
Short-term rental plans are great for those who need a car only for a few weeks or months. They generally provide access to vehicles that are pre-selected by the provider. These plans often come with no long-term commitment, so you can cancel whenever you like.
Long-term rental plans are ideal for those who need a car for an extended period of time. Most providers offer discounts for longer rental periods, allowing you to get a better deal. These plans also offer more flexibility than short-term rental plans, as they often allow you to switch out cars during your rental period.
Purchase plans are perfect for those looking to buy a car outright. These plans typically offer access to a wide selection of vehicles at competitive prices. You can choose from a range of makes and models and make payments over a set period of time.
No matter which plans you choose, most providers offer add-on services such as roadside assistance and insurance. So, it's important to do your research and compare different plans before making a decision.
How Much Does it Cost?
The cost of a car subscription service varies depending on the plan you choose, the type of car you select, and the length of time you'll need it. Generally speaking, however, monthly subscriptions are often more expensive than traditional car ownership or leasing options.
On average, you can expect to pay anywhere from $400 to $2,000 per month for a car subscription. However, this price can vary depending on the type of car you choose, as well as any additional features you select.
Most subscription services also offer an upfront fee ranging from one to four weeks' worth of your monthly subscription cost. This is usually applied at the start of your agreement and is non-refundable.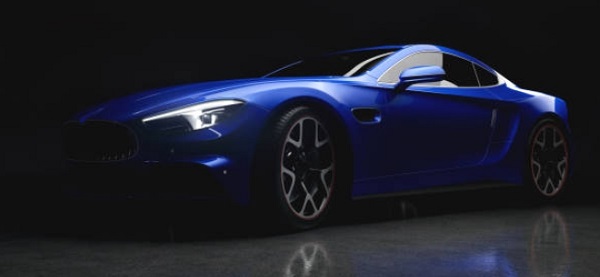 It's important to note that many subscription services charge for usage overages such as excessive mileage and late returns. For example, some services may charge up to $0.50 per mile for any mileage over the stated limit in the contract. Therefore, it's important to read all the fine print before signing up.
Finally, many subscription services offer discounts and promotions throughout the year which can help bring down your overall cost. Be sure to keep an eye out for these when researching different car subscription services.
What are the Benefits?
When you subscribe to a car, there are several benefits that you can enjoy. The most obvious benefit is convenience. With a car subscription, you have access to a vehicle whenever you need one. You don't have to worry about getting your car serviced or having to repair it when something goes wrong. Plus, you can switch up your car at any time if you want something different without having to buy a new one.
Another major benefit is cost savings. With a car subscription, you don't have to pay for upfront costs like down payments, financing fees, or registration fees. Instead, you pay one monthly fee that covers all of these costs. This allows you to budget better and save money in the long run.
In addition, car subscriptions can provide peace of mind. Most services offer comprehensive insurance coverage and 24/7 roadside assistance. You don't have to worry about anything going wrong with your car since it's all taken care of for you. Overall, car subscription services are an innovative way to access vehicles without the hassle and expense of traditional car ownership. It's a convenient and cost-effective option that provides peace of mind and flexibility.