People are seldom excited to do their taxes. Once the season officially begins, this can often lead to a lot of stress and confusion, but this can all be avoided with the right tax preparation services on hand. Accountants know what to look for and how to submit applications in a timely manner to ensure all deadlines are met. This is going to help with the ease and quickness of the process to make sure the taxes are all done correctly. There is nothing to worry about when a professional takes the lead.
Understand the Status
Everybody has a filing status when it comes time to gather the information necessary to file taxes. This unique status determines several deadlines and indicates which forms must be submitted. This information can be complex to understand, but it is made a lot easier when an accountant is assigned to the job. They will work with each client to determine filing status and give them an outline of what is to come. With any important task, preparation is the key.
Hire a Team
Hiring a team to help with taxes is a must if the help of a professional is required. This step should be taken well before any deadlines are coming up because the accountant will be able to properly assess the situation to help. This can mean looking into local accounting services and reading up on the best local tax preparers around. The choice made ahead of time will highlight how well the job will be done when the time comes. It is important to choose wisely and verify all credentials before making the decision.
Organize Documents
Gathering financial documents at the last minute is often where stress stems from during tax season. This is why it is important to organize it all from the very beginning. Whether there is a paper trail or something digital to follow, knowing where each of these important documents is will help the process run smoothly and give the accountant a solid foundation to work with. When they are not waiting on anything, they will be able to file faster and alleviate any stress that usually follows.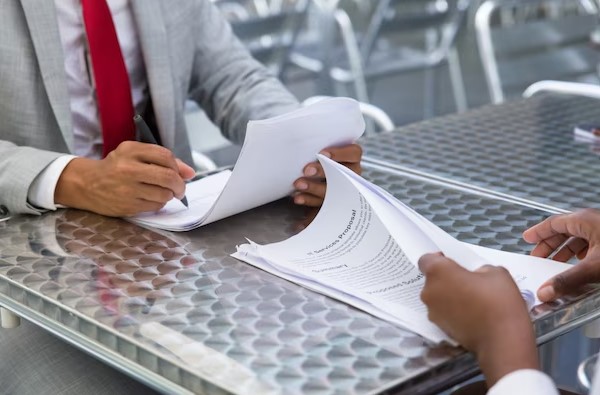 Provide Information
As soon as relevant information is made available, presenting this to the accountant is a good idea. Life gets busy, and it is easy to forget or misplace information. When given the information as soon as possible, this will allow the accountant to do their very best on the job. They will have everything they need to proceed when it is time. Getting into the habit of doing this will allow each upcoming tax season to have a much better flow and to remain efficient along the way.
Start Early
After learning more about tax preparation services and how they operate, it is clear to see that beginning as early as possible is where an advantage can be taken. Any accountant will appreciate the green light to start working on taxes. From obtaining all financial documents to determining certain details such as filing statuses, this is going to help everything go by very quickly for everybody involved. It will be a relief when they are filed and do not need to be re-submitted for any reason.
Taxes might not be the most exciting topic, but they are an important part of almost everybody's daily life. It is something to think about all the time rather than only during the crunch of tax season. With the help of a great accountant, the act of filing taxes in a timely manner is no longer going to be a burden or source of stress.