The city of Surprise, Arizona, offers promising returns on property investment. For some years, home appreciation in the city has averaged 172% and increased by 27% in the past year. Single-family homes usually get sold after 47 days on the market.
But appreciation is just one of the reasons to buy a home in Surprise. It has low crime statistics, ample opportunities for shopping, and entertainment, accessible health services, well-developed public transport, and a landscape that wins your heart instantly.
The easiest way to find Surprise, AZ, homes for sale is through a real estate agent who will help you find a home, depending on your requirements. They would be familiar with the latest property trends, vacancies, and essential information about neighborhoods and subdivisions in the city.
Besides the reasons mentioned above, you should consider buying a home in this city (especially if you are a regular commuter) because of its convenient access to Highway 303, AZ Highway 60, and Loop 101.
But what are some additional details you should be familiar with before buying a home here? Read on to know.
How Far is the Community Park?
The Community Park is one of the top attractions in the city. It remains a favorite among locals and visitors because of its fishing lake, lighted basketball, volleyball, pickleball courts, fenced dog space, public swimming pool, and public library.
Having a house close to the Park will enable easy access and offer an excellent entertainment avenue for your family.
Is it located in a School District?
If you have kids, buying a property in a school district is better. For example, one of Surprise's most famous school districts is Dysart Unified.
It has 24,000 pre-kindergarten facilities, 20 K-8 schools, four high schools, and an alternative program. You might also consider checking the distance of the elementary, high, and middle schools from your home.
What Cooling System does it have?
Surprise, located in Arizona, gets pretty hot during the summers, with temperatures often crossing 100° Fahrenheit. You will find it highly discomforting without a cooling system such as a ceiling fan or HVAC air conditioning system. Almost 86% of homes in Arizona, including Surprise, have air conditioners.
Type of Roofing Used
You should choose a house with a tiled roof, as tiles can withstand extreme weather conditions and are resistant to insect damage and rotting. The roofs of most homes in Surprise and Arizona have four types of tiles: concrete, clay, and slate. Slate tiles enjoy the highest durability, lasting more than 100 years without replacement.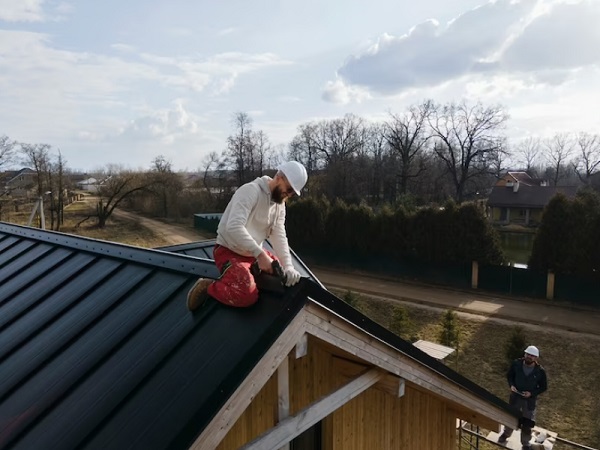 What are the HOA Fees?
Homeowners Association Fee (HOA) refers to a fee charged by the association for the upgrades, maintenance, and improvements in outdoor areas and neighborhoods. These might vary depending on the type of services and amenities provided.
In Surprise, Arizona, you must pay the fees monthly or quarterly. Section 33 to 1803 of the Revised Statutes prohibits associations from increasing the dues by more than 20% without their members' consent.
Does it have a Pool?
The remote location of Surprise makes it suitable for having a home with a pool. You can look for luxurious homes with large pools or single homes with mid-sized ones. However, before doing that, you should ensure it has a barrier or fencing, is located three feet from the property, is not in the front yard, and meets the other requirements set by the Planning and Development Department of Maricopa.
Conclusion
You should consider these factors when looking for Surprise, AZ homes for sale as they will help make your search easier. From schools to pools, every aspect deserves equal attention. However, the best option is to find a professional real estate dealer to help you find a house based on your needs.