Being an attorney or law professional is not easy, especially if it is the start of your career. There is so much on the plate of a law professional, from performance pressure to firm expectations to personal goals. And with mandatory continuing legal education (CLE) in place by different States in the US, the daily life of a law professional becomes hectic.
Although many attorneys enroll in CLE programs only to remain compliant, the true purpose of a CLE program is to enhance the knowledge of attorneys and keep them updated on the latest rules and regulations. Whether you are a seasoned attorney or just starting your career, enrolling in a CLE program can help you gain the required knowledge to succeed in your career. However, with so many options available in the market, choosing the right program is not easy. Fortunately, you can follow this guide to select an option that is right for you.
Automated CLE Program
Automation is an important aspect to look for in a CLE service provider, especially if you own a law firm. Keeping track of the CLE credits manually for every attorney in your law firm is a difficult task. If you still rely on a notepad or a sticky pad, you need to upgrade to an automated cle tracking program that can update the CLE credits of all your attorneys. Automated software can streamline your continuing legal education program and save you time.
Virtual Vs In-Person CLE
One of the most important things to consider in a CLE program is its ability to offer virtual and in-person events, meetings, and learning libraries. The importance of distance learning and virtual education has increased in the past few years since the global pandemic hit the world.
As a result, many attorneys, like professionals in other industries, find it easier to attend a virtual event than a physical one. It is not only convenient but also saves them much-needed time.
While you save time by attending a virtual event, you lose the opportunity to meet other professionals in your industry and learn valuable knowledge from their experiences. A physical event is ideal if you have just graduated and want to meet experienced attorneys.
Both virtual and in-person CLE programs have their advantages and disadvantages. You must look for a program that accommodates both online and in-person events, meetings, etc. So, you can attend virtual events when there is a shortage of time or go to physical ones when you want to learn more.
Support for Multiple States Requirements
Every state has requirements for minimum credits an attorney needs to remain compliant. For instance, New York Bar association requires 24 CLE credit hours biennial, while the Illinois bar association requires 30 credit hours every two years. Whatever CLE program you choose for your law firm, ensure that it accommodates multiple states' requirements.
Also, ensure that your service provider uses an LMS where you can easily add attorneys from different states and calculate the remaining credits for each attorney. You must look for a CLE program that allows customization so that you can accommodate your attorneys in different states.
Relevant Content
Relevant content is yet another important aspect of choosing the right CLE program. For many law professionals, relevant content can enhance their expertise and equip them with up-to-date with the latest rules and regulations.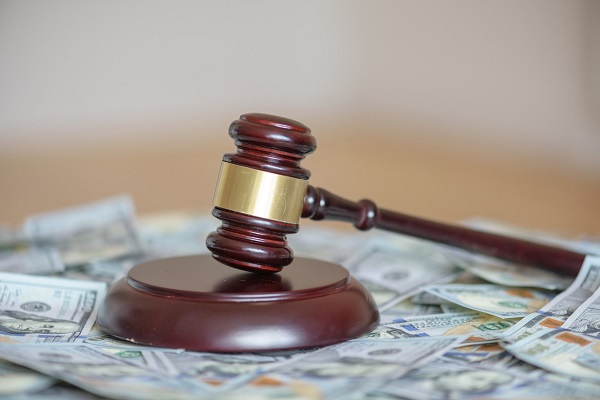 For a solo practitioner, it is easy to select a program that offers content related to their expertise, but when it comes to a law firm, it becomes difficult to choose a program. It is because a law firm has many attorneys with different areas of expertise. Therefore, you must look for a program that covers all the areas of expertise for your attorneys.
Mobile Friendly Interface
As more and more people are using online services from their mobile phones, choosing a CLE program with a mobile-friendly interface is essential. Although the number of attorneys attending online events through mobile phones is low, it is not far away in the future when most people will attend these events through mobile phones. Therefore, a better option would be to select a CLE program with a dedicated mobile phone app.
Data Privacy/Security
As you enter your personal information in the CLE program that you choose, you must select a program that keeps your data secure and private. You must ask the service provider if they have any security features. What are they going to do if there is a data breach? Depending on the answer, you can choose the one best for your needs. A pro tip is to look for a program that is SSL-Certified to keep your data private and secure.
24/7 Support
While the functionality of a CLE program is important, it is equally important to partner with an experienced and full-service team. It means you need to choose a CLE program that offers 24/7 support. Although it is easier to use technology these days, you still can't understand all aspects of the CLE program. In many situations, you might need help from the vendor. So, looking out for a program that offers 24/7 support is essential.
Another important aspect is looking for a team you can reach in multiple ways. For example, ask the service provider whether they have chat support, phone call, or email support. The best program is the one that offers all these options.
Conclusion
As US attorneys must complete a minimum of CLE credit hours to remain compliant, they must select the right CLE program. The above-given guide makes it easy to choose the right one for your needs. You must look for a customizable program that allows both virtual and physical learning opportunities, offers automated workflows, caters to different states' requirements, and provides 24/7 support.