The short answer? No.
Of course, there are always exceptions to the rule and it can be a good idea in some cases.
How do you know which option is best for you? Let's look at why buying a house can be difficult without an agent…as well as some circumstances when it isn't.
The Difficulties of Buying without an Agent
In many situations, buyers put themselves at a serious disadvantage when trying to buy a house without an agent. Let's look at why.
Limited Listing Access
There are plenty of online search tools like Zillow or Trulia that you can use to find house listings in your area. However, agents have access to an important tool called the Multiple Listing Service.
Many listings appear here that will never show up on general online sites. Thus, if you choose to buy on your own, you'll miss out on those opportunities.
Incomplete Market Knowledge
Real estate agents have an intimate understanding of the real estate market in their area. Even if you have real estate experience, buying in a new market is a different beast.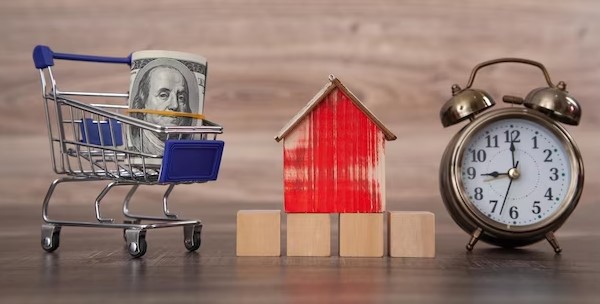 For example, a buyer's agent in Victoria can offer you a wealth of information about pricing, schools, community outlook, and so much more specific to the area!
Time-Consuming
Finding a house to buy isn't as simple as you might think. You need to react quickly to new listings to get a great deal in a hot market.
You're already a step behind without the inside knowledge of a buyer's agent. Plus, unless you have a super flexible job, you simply can't react as quickly as an agent can on your behalf.
Negotiation
Your agent "goes to bat" for you at the negotiating table. Negotiating a real estate contract is tricky business and not for the faint of heart.
A buyer's agent will represent your interests and ensure you get the best deal. Most people with their limited experience and emotions getting in the way could never drive that hard bargain.
When It Makes Sense to Buy Without an Agent
Regardless, there are a few situations when an agent isn't necessarily required. Let's detail a few here.
When Buying from a Family Member
When you're buying a home from a family member, many of the difficulties of buying without an agent disappear. You're not looking through listings or negotiating with the seller. The services of an agent aren't necessarily required.
You're Buying a Brand New Home
When buying a brand new home directly from the builder, again many of the difficulties disappear. However, be careful, you still might want somebody in your corner at the negotiating table to ensure you get a fair shake.
Buy Your Dream Home — The Easy Way
In most cases, it's smart to use a buyer's agent when purchasing a home. It is a huge investment and small mistakes can cost you thousands of dollars. Furthermore, the advantages and benefits of hiring an agent are worth far more than what it might cost you.