Brands talk, and a strong brand has a loud voice. How can a new business get their brand shouting above the rest? Here are some steps to follow that will give you a brand identity that will really score. Before we look at them, let's consider what we mean by brand identity.
Brand basics
Take Apple, which is at the top of the world's most valuable brands list. It has a super-strong brand identity.
Brand identity's all about baggage. In a good way. When a successful brand is iterated, it conjures up certain features. It could be quality. Could be fun. Could be value, adventure, tradition or any number of other characteristics.
Whatever the associated traits, the advantage here is clear. When a brand identity has taken root, it removes the need to specify the characteristics – they're already inferred. With Apple, it's innovation, among other things.
This built-in messaging keeps things succinct and speeds everything up, which means you get less clicking-away and you get more room for engaging content.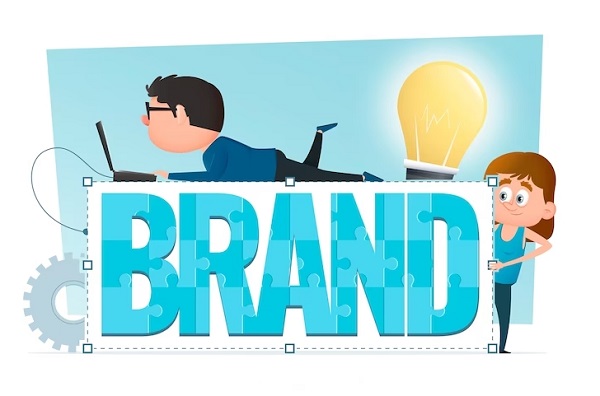 Creating that brand identity
To go from products with zero-history to products with immediate recognition factor is a tall order. One approach is to try quirkiness. Oatly, for instance, made swift inroads into the oat milk sector through the use of two factors that set it apart:
Distinctiveness of voice. Oatly comes across as irreverent but charming. A billboard of theirs reads, in massive lettering 'You actually read this? Total success'.
Distinctiveness of appearance. Their look is unlike anything else on the market. The font's actually based on the US banknote font. But they've quirked it up a bit.
Such techniques help raise awareness. Another way of doing this is, for want of a better expression, to make something up.
For instance, Superdry Japan. Does it have anything to do with Japan beyond calling itself Superdry Japan? Nope. It's a UK clothing company. But just with the use of one word, they've given themselves a brand identity. Now it's impossible to think of Superdry without thinking of their clothes being worn by hyper-hip Tokyo teenagers.
Such positioning helped them to phenomenal success in the 2010s – revenue up from £238m in 2011 to £872m in 2018.
Building that brand identity
Of course, it's not enough just to institute a brand identity. It needs the oxygen of attention or it's no use. So, you have to think about how you get the brand out there.
Social media's a good route. It's cheap, it's effective and it scores huge with the younger demographic.
Another great way forward is to use out-of-home advertising techniques, which will help to give your brand identity what it needs: recognition. Especially once people start sharing what they see – then your identity can really take off.
Out-of-home advertising's a very exciting area right now, and any company looking to get their brand established in this way should check out what's tailored to their needs, like a Clear Start product, for instance.
Brand new
Final tip – don't forget to update your brand. As time wears on, a brand identity can start to look a little jaded.
Brand on the run
By keeping things energetic and responding to changing situations, you'll build and establish a vibrant brand identity that tells people everything you want told about your company.