Various independent types of research show that people who purchase new homes are willing to pay more for a house that has PV solar panels and infrastructure. You will find this to be true in any country, be it New Zealand, Australia, or the United States.
A solar system is a modern addition to a house, and while most people want to power their house with solar energy, not everyone wants to research and work to make it happen. In this guide, you will learn how adding solar panels can increase the value of your property.
How much does a Solar Energy System Help to Boost a Property Value?
Some experts all around the world have estimated the following:
The value of a house increases by $20 for each $1 reduction in utility bills. This indicates that if your solar energy can save $400 of electricity per year, you can add close to $8000 value to your house.
In Australia, it is guessed that using solar panels can lead to an increase of $6500 per kw of solar energy. This indicates a rise of around $30,000 in retail value for a property that has a 5KW system.
Solar Energy can not only Earn you Money when Selling a Property but can also Save your Money
You must keep in mind the things below:
Despite the ROI of solar panels, when you look to sell your property, you can save money on energy costs when you stay there.
Solar panels are considered an essential investment for a chance to use cheaper, cleaner energy and to add home value.
The price of electricity will rise in several countries in the next few years. As a result, it is advised that you take advantage of the solar energy system.
What is Solar Power?
Solar power is one of the biggest improvements that can enhance the value of your house over any other improvements that require money. This is because people need to use electricity in some way or other in their house.
If the cost of electricity usage can be reduced by adding solar panels, people will look at your property as favorable when you put it for sale.
Solar water heater systems have been around for quite some years; this is why people have become more accustomed to using solar energy than other forms of energy.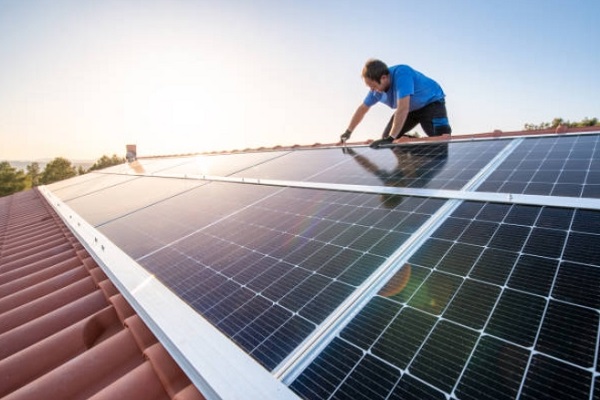 Selling Quickly is Part of the Process
You will realize that when you put your house up for sale, it is not easy to achieve other goals before you sell your property.
It might frustrate you if your house is not purchased quickly by the right buyer, and once it is done, it is easy to move on with life.
But when you have solar panels installed in your house, they can sell quickly. If you have solar panels, you can sell your house 15 to 20% quicker than other houses.
This is because using solar panels helps reduce the cost of electricity usage.
FFinal Words
You can contact a reputed solar panel manufacturer in your area to install solar panels in your house. This can help to add value to your homes and help you to sell them quickly to potential buyers at a favorable price.