Credit cards can be hugely beneficial to improve your financial situation, but only if you know how to use them properly.
Making mistakes and using your credit card irresponsibly not only means that you're failing to benefit fully from all that it can offer, but it can also lead to some issues down the road.
To avoid this and get the most out of your credit card, follow these handy tips:
1. First and Foremost, Pick the Right Card for you
Avoid scams, use prequalified offers to make sure that you're likely to be approved, and pick the credit card that best suits your financial situation and lifestyle.
There are cards with no annual fees, student-focused cards, credit builder credit cards, reward cards, and much more – compare, compare, compare!
2. Don't be Scared to Actually use your Credit Card
Never using your credit card won't benefit you at all. You might be fearful of spending on your card, but practical usage is pretty simple.
Begin with small, essential payments and adopt healthy financial habits, and you'll reap the benefits.
Always pay at least your minimum payments and stay up to date with all other financial commitments.
3. Check Your Statements
You'll get a statement each month and even if you've scheduled payment, it's important to read it.
You'll catch any errors or suspicious activity early, and it enables you to keep on top of how much you're spending, and where it's going.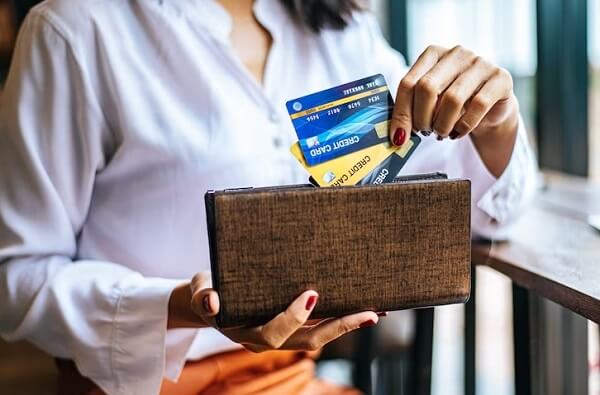 4. Maintain the ideal level of Credit Utilization
Whilst it can be tempting to max out your card, this is a bad idea—carrying a significant credit card balance month after month hurts your credit score and can lead to issues paying it back. Instead, you should always aim to use only a certain extent of your available credit limit to maintain a good credit score and report.
5. Use your Credit Card for Needs rather than Wants
Some people see credit cards as an opportunity to buy things they want but can't really afford. To avoid this, limit your credit card to essential purchases only as a healthy habit.
6. Know your Card inside out
Make sure you understand your card's rates, conditions, and features. Know your card to avoid unwanted surprises from the basics like interest and limits to cash withdrawals or foreign transaction fees.
7. Use the Mobile App
Checking your account regularly is a healthy habit to get into, and downloading the relevant app makes doing this so much easier than using your computer or phone browser.
Most apps also have useful tools for tracking and managing your spending, as well as other handy features.
8. Pay your Bill in full every Month
To build a better credit score, it is always best to pay your bill off in full each month.
Your card issuer only requires a minimum payment, but to avoid interest and get into a good habit, pay it all off each month instead of carrying the balance to the next month.
9. Pay your Bill as soon as possible
To avoid paying substantial interest rates, always try to pay your credit card balance on time, ideally before the statement closing date ends.
The last day of your billing cycle or the statement closing date generally occurs about 21 days before your next repayment due date. Aim to pay it as soon as possible to avoid forgetting and encountering late fees or interest.