Running a small business can be difficult, but with the correct funding in place, you can make sure your business thrives. From Merchant cash advances to equipment loans and credit cards, there is a solution for everyone. Read on to find out more about these finance options and ideas on how they could help you.
Bank Loans
Traditional bank loans can be helpful for businesses looking for financial help. They are common and the bank is most likely the first place you'd think to look when applying for a loan for your small business. There are a few benefits that come with bank loans, with lower interest rates, they tend to be one of the most affordable ways to finance your business. However, they are sometimes difficult to qualify for.
Banks require high credit scores, and the application process and approval time may take longer, so if you're in a hurry for funds, a bank loan may not be the best option. Banks also require businesses to have been trading for a couple of years, so if you're just starting, you may find it harder to be approved.
Because a bank loan requires you to have been in business for up to two years, these loans would be great for a small business that is looking for an extra bit of cash to help them grow and expand – whether you're thinking of acquiring new, large premises or making improvements to your current location, a bank loan could help.
Merchant Cash Advances
A Merchant cash advance could be an option if you're a business operating with bad credit, or you need funds quickly. This finance option isn't technically a loan – it is a lump sum of cash that can be paid directly to a business from a lender, that is paid back over time with a percentage of your business's sales.
You can apply for a merchant cash advance online, which means the process is simple and easy, as well as being a lot quicker than applying for traditional loans. You can track your application from beginning to end, and there's no need to worry about your credit score either, all you must do is prove you're making a certain amount of credit card sales each month.
With a merchant cash advance, you can use the money however you'd like. Spending restrictions placed on certain loans can make choosing the finance option for your business more difficult, which is why a merchant cash advance is so popular – it is a flexible option that allows you to choose what you'll use your funds for.
They are particularly popular for improving cash flow within businesses, as well as being used to help manage emergencies due to their fast approval process.
Credit Cards
If you're running a small business, a business credit card can be beneficial. Whilst you should keep your business and your personal credit cards separate, they come with all the same benefits you'd get with a personal card.
When applying for a credit card, your business's credit score will be considered, as well as your credit score too, so the higher both credit scores, the more likely you'll be approved. The application process only takes a few minutes with the right information, so can be done with ease.
If you choose a business credit card, you should take the time to find the right provider to suit you. It is also essential that you consider whether a business credit card is the best way to finance your business.
If you're looking for something longer-term, a credit card might not be for you, but if you're looking for a way to make essential purchases in the short term, a credit card allows you to free up cash flow, as well as build up your business's credit score at the same time.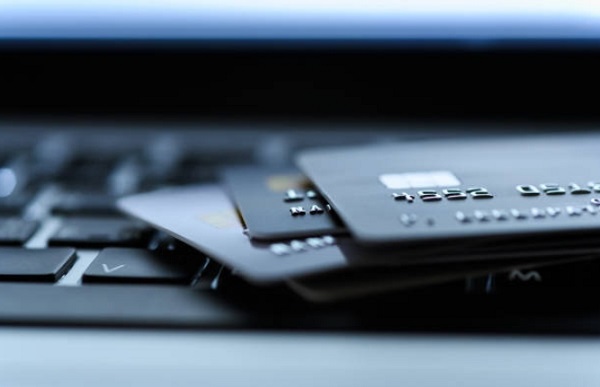 Crowdfunding
"Depending on the size of your raise, crowdfunding can be a highly effective financing approach for small business startups," says Rob Colville, CEO, and founder of The Lazy Trader. "The beauty of crowdfunding is that you don't need to repay the initial investment. Sponsors donate to your startup because it is something they'd like to be a part of making happen".
Short-Term Business Loans
A short-term business loan is another way to finance your small business. They are loans that are paid off between 3 months to a year, and the amount that you can borrow can differ massively, whether you're looking for a small loan, or paying for something more expensive.
Short-term business loans are great if you need cash quickly, as the application process is carried out online, with fast approval, however it should be noted that interest on these loans is often huge, depending on your financial position and the length of the loan term.
A short-term loan can be a solution if you need access to money quickly, especially if you're looking to finance an emergency expense for your business to continue working, like any necessary repairs to premises or equipment. They should be used only as and when you really need them, as the interest and repayments can stack up, which could leave you in financial difficulty.
Equipment Loans
An equipment loan is a great way of acquiring equipment or tools necessary for your business to run as it should. These loans are made for small businesses that need machinery to work, for example, cafes that need a coffee machine, or farms that need large machinery to complete their work. These pieces of equipment are expensive, so a loan means businesses can purchase or even lease what they need, without having to put down a lump sum of cash.
These loans are beneficial for small businesses that are looking to update or grow their company, and with a quick turnaround time, they can also be used to replace any damaged or broken equipment, so your business can continue to run smoothly, no matter what. They can be repaid over a longer period, so even if your equipment is pricey, there is likely to still be a repayment plan to suit you.