More than half of the new businesses fail within the first five years. Some companies lack effective leadership, whereas others suffer losses due to high expenditure. Increasing costs and declining sales are the common reasons why businesses fail. Entrepreneurs spend millions on office infrastructure, marketing, and recruitment without considering the profit potential.
As crucial as increasing sales is, lowering expenses is equally essential, perhaps more important when achieving profitability. You have to trim overheads, cut back on operating expenses, and streamline the administrative costs. However, that doesn't mean you slack off salaries; instead, look for utility expenses, rentals, stationery, etc.
Now, you must be thinking about how to reduce these expenses? Think no further and have a look below. Here are six cost-saving ideas for small businesses.
Switch to Remote Work
People generally prefer working from home rather than coming to the office, especially after the pandemic. It saves time spent commuting while allowing employees to work at their pace. Companies like Coca-Cola, Deloitte, and Microsoft have already switched to a remote workforce. As a result, companies no longer have to pay office rentals, electricity bills, or water expenses, saving hefty money.
You can always book coworking spaces or meeting rooms for occasional meetings and conferences. If you are in Singapore, you can look for a meeting room rental in Singapore to find a suitable meeting spot. It would be more like a one-time cost, far cheaper than monthly rentals.
Negotiate with Vendors
During tough economic times, the entire business ecosystem gets affected. Businesses want to inject more money, whereas suppliers push for payments to ensure stable cash flow. You can use this as an opportunity to negotiate lower prices. If a vendor wants payment within ten days of delivery, ask for a cash discount. It doesn't have to be massive; instead, a 2%-5% will also help you save money.
Similarly, keep looking for new vendors to get the best possible prices. Suppliers trying to make a name for themselves are willing to offer lower prices. Perhaps, you can sign a contract with fixed pricing and stock your inventory beforehand.
Utilize Low-Cost Advertisement
Do you want to publish ads and TV commercials? While it may sound intriguing, it costs a lot of money as these advertising channels are expensive. Thus, consider adopting a homegrown marketing strategy. You can create a social media profile and start connecting with the audience. Maybe, respond to their comments or answer their queries. People love it when brands connect and engage with them.
Similarly, you can rely on influencers or word-of-mouth marketing. You can send a few PR packages to influencers and benefit from their audience pool. People look up to these influencers and take their word of mouth seriously. These marketing strategies would only cost a few dollars but a high return on investment (ROI).
Avoid Leverage & Finance Costs
Truthfully, swiping a credit card is always more feasible than counting cash and doing the math. But unfortunately, that is not healthy for your business. All the payment outstanding on your credit card becomes a debt for your business. That means you have to pay interest, an added expense. Likewise, avoid taking business loans in the initial years of your business. Every dollar of interest that you pay is a dollar that won't contribute to your bottom line. Therefore, look for alternative financing options such as angel investments, loans from friends, or tap your finances.
Reevaluate Expenses
Every business incurs two types of expenses – operating and administrative costs. Operating expenses are the costs you incur to run the business, such as utility charges, insurance, depreciation, etc. It is pretty tricky to cut back on these since they can affect business functions. Therefore, you have to slack down admin costs. For that, evaluate employee perks and fringe benefits. You have to replace luxurious perks with inexpensive, more common ones.
For instance, swap the bar in your office kitchen for a weekly evening or dinner. You can replace this with fancy company picnics and holidays. Similarly, offer lunch to employees instead of giving an allowance to save additional costs. Most importantly, limit travel expenses. Rather than traveling for every customer meeting and conference, attend them online.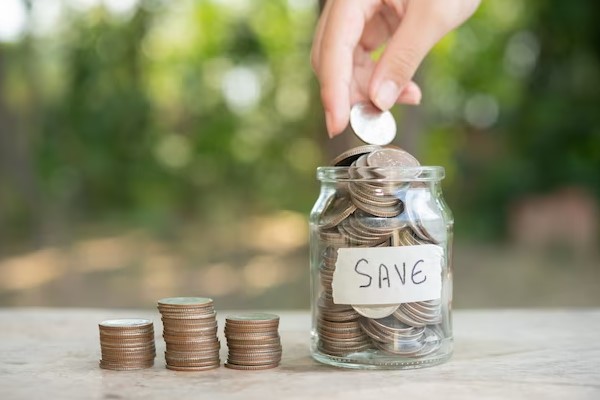 Use Tech-Savvy Software Solutions
Is your business still dependent on manual labor? Gone are the days when humans had to record entries and prepare financials. Now, savvy tech solutions can perform the same tasks within seconds. So, why not use tech to reduce costs? For example, you can install intelligent accounting software solutions rather than relying on a bookkeeper.
Similarly, opt for inventory management tools for better accuracy and a low likelihood of damage. Companies can also use high-powered AI tools to predict market demand. It will ensure you have sufficient inventory available, reducing the possibility of shortages. A few software solutions will reduce dependency on humans, allowing them to focus on more meaningful tasks.
In addition, it will help you go paperless, saving a lot of money on printing and scanning, for example, you can benefit from marketing automation for creating and managing marketing campaigns in order to save resources. To learn how to use marketing automation software to automate all of your marketing processes, click here.
Final Thoughts
Every person becomes an entrepreneur to maximize profits and enjoy profitable returns. Hence, don't let unnecessary business costs and expenses take that away. You have to keep a check-in balance on outflows and find ways to reduce expenditure. Perhaps, downsize office space, limit travel expenses, or switch to digital solutions. Making these few changes will reap profitable returns, allowing you to earn substantial profits.