If you want to start a new company, one of the most daunting tasks is building a community of support around you. This can be especially tricky if you're not already plugged into the startup scene.
However, there are lots of ways to get involved in the startup community, even if you're not based in Silicon Valley. Here are a few ideas:
Join Online Forums
There are plenty of online forums and discussion groups dedicated to startups and entrepreneurship. Do a quick search for "startup community" on Google, and you'll find a long list of options.
Some of the most popular online forums include:
Hacker News
Growth Hackers
Indie Hackers
Joining these forums is a great way to talk about your journey, network with other founders, talk about your product, and get feedback. Additionally, most of these forums also have in-person meetups, so you can connect with people in your area.
Join a Local Coworking Space
If you're looking for more in-person interaction, consider joining a local coworking space. These spaces are designed to be supportive environments for entrepreneurs and small businesses.
Many coworking spaces offer monthly membership plans, so you can try out a few different options before committing to one.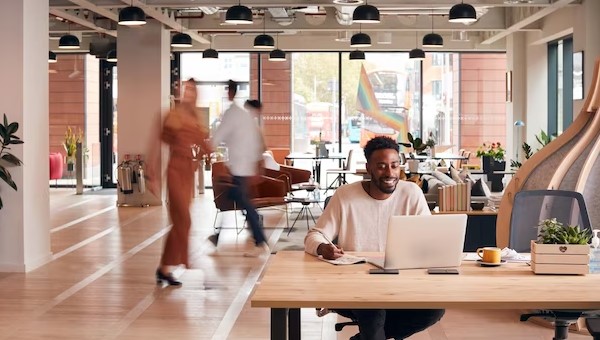 Some of the most popular coworking spaces include:
WeWork
The Wing
Spaces
NextSpace
Some of these coworking spaces are very expensive ($400+ per month per person), but they may very well be worth the investment if you're looking to meet other entrepreneurs and grow your business.
Attend Startup Events
Another great way to get involved in the startup community is to attend local events. This is a great way to network, learn about new products, and hear from experienced entrepreneurs.
Additionally, startup events often have workshops and panels where you can learn practical skills that will help you in your business.
Some popular startup events include:
Startup Week
Startup Grind
Global Entrepreneurship Congress
Volunteer for a Startup Accelerator or Incubator
If you're looking to get more involved in the startup community, consider volunteering for a local startup accelerator or incubator. These programs are designed to help early-stage startups grow their inesses.
As a volunteer, you could help with things like event planning, social media, marketing, and business development. This is a great way to gain experience and connect with startups in your area.
Some popular startup accelerators and incubators include:
Y Combinator
Techstars
500 Startups
There are also many smaller, local programs that you can find by doing a quick Google search.
Be Active on LinkedIn
LinkedIn is one of the best ways to connect with other entrepreneurs and business professionals. If you're not already active on the platform, now is the time to start. There are a lot of people in every niche who post content, answer questions, and are generally active on LinkedIn.
You can find groups of like-minded individuals by searching for keywords in the search bar, or by joining relevant groups. If you're not sure where to start, try looking for groups that are specific to your industry or niche. Additionally, there are many entrepreneur-focused groups.
Furthermore, creating content on your own LinkedIn profile is a great way to build both your own personal brand and that of your company. This will help you attract both customers and employees.
These are just a few of the many different ways that you can get involved in the startup community. If you're not sure where to start, try attending a local event or joining an online forum. Whatever you do, make sure you're active and engaging with other entrepreneurs. The more you put yourself out there, the more you'll get back in return.
What are some other ways that entrepreneurs can get involved in the startup community? Let us know in the comments below!