If you suffer from financial hardships and drowning in debt, you may consider filing for bankruptcy. You may have heard of people who have taken this route and imagine a life free of economic worries. However, before making this important decision, you should learn more about the different bankruptcy options and the consequences of filing. You can read more on the alternatives open to you at maccolaw.com.
What can Bankruptcy do for you?
By filing for bankruptcy, you have the opportunity to get your financial situation in order. You may even get the chance to have a clean slate. Still, it is also important for you to be aware that there may be negative consequences that can impact your ability to get approved for any transaction that requires credit for years to come. Think about it before you file.
What Happens When People Declare Bankruptcy?
When you declare bankruptcy, you allow yourself to pay down a portion of your debts while others might be eliminated completely. The moment you file, you will get an automatic stay, which puts a stop to creditors who have been trying to collect. While the automatic stay is in place, collectors can no longer deduct money from your bank account, get their hands on your other assets, or garnish your wages.
Although the automatic stay is of great help in giving you time to get your affairs in order, it is not permanent. It is generally granted for a period of 30 days. By that point, you will have had time to work with the court and your creditors to decide the next steps.
Should I File for Chapter 7 or Chapter 13 Bankruptcy?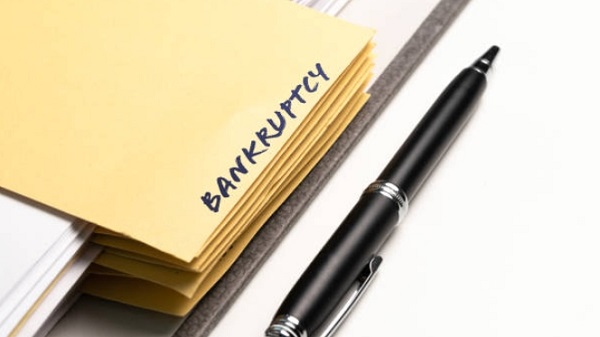 Each type of bankruptcy works differently. Here are some of the most salient differences.
Chapter 7
Also known as liquidation bankruptcy, with Chapter 7, you will likely be obligated to sell some of your assets to satisfy as much of what you owe. The law states, however, that the assets you can sell for this purpose cannot be your house or car, nor can they be your retirement accounts. Since every state has specific differences on what assets can and cannot be sold for a Chapter 7 bankruptcy, it is recommended that you check with a bankruptcy attorney to learn more about your particular case.
Chapter 13
In this case, you do not need to sell off any of your assets to satisfy your debts. What will happen is that your debts will be reorganized, giving you the chance to pay off what you owe in part or in full during the next three to five years. Failing to follow this plan allows your creditors to go after your assets.
What Happens to my Credit when I File for Bankruptcy?
Bankruptcy can have a serious impact on your credit history, but each type of bankruptcy is treated differently. Chapter 7 stays in your credit history for up to 10 years. Since you are trying to pay off at least a portion of your debts, Chapter 13 may be on your record for up to seven years.
Shortly after the court discharges your bankruptcy, you may find it difficult to get approved for credit, and if you do, it will not be on the most favorable terms. Still, you can have the opportunity to rebuild your credit, even if it is one small step at a time.