According to one statistic from Small Business Trends, the arrival of the COVID-19 pandemic in 2020 meant that 88% of events planned for that year were ultimately canceled, postponed, or… held virtually. If you are preparing to hold a virtual event, here's how you could boost its quality…
Decide what type of Audience you want to Target
Naturally, you are unlikely to interact with a group of uniformed business executives in quite the same way as you would a team of vest-wearing fitness buffs. Knowing your target audience in advance can help you to plan an event that would especially please them.
Be Careful what Date and Time you Hold the Meeting
You should particularly heed your target audience — if members of it are scattered across the globe, timezone differences could prevent some of these people from attending.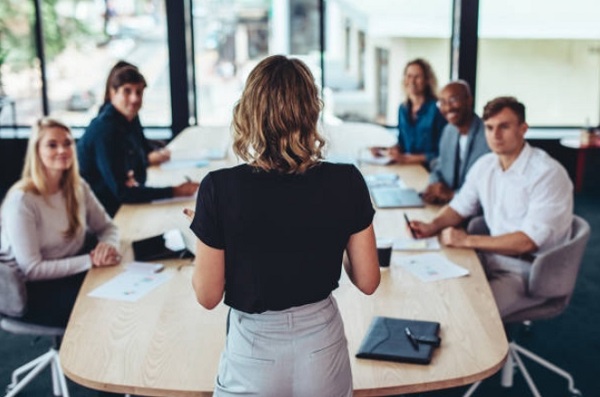 Bring in Some Guest Speakers
This is another good reason for you to be cautious about the event's timing, as not all of the prospective speakers you seek might be available when you want them. Having multiple expert speakers at your event can foster attendees' engagement and shine a spotlight on multiple viewpoints.
Let your Chosen Speakers know what to Expect
You should fill them in on your objectives with this event and what kind of audience these speakers will be airing their thoughts to — as well as what technology will be used to record the speaker.
Keep the Presentation Side Succinct
That's because, with virtual meet-ups, there's a greater likelihood of attendees becoming distracted. In keeping your segments of one-way communication relatively short, you can help to prevent viewers' attention from wavering.
Don't use too many Static Slides in your Presentation
Slides like these are best used selectively in presentations, lest audiences feel too much as though they are watching a stuffy PowerPoint presentation. Where possible, incorporate at least a few interactive elements; these could include videos, polls, and quizzes.
Choose a Suitable Host Platform
There are many virtual event platforms out there — but, for a small virtual event, you should probably utilize a Microsoft Teams telephony solution from a business-focused company like Gamma.
Let Participants React on their own Time
When people do this, it is known as asynchronous communication. Good examples of such communication include adding annotations to shared documents, posting comments in discussion forums, and leveraging a wide array of chat functions.
However, also Allow Participants to Interact with your 'Life'
This is crucial because some people at your event could actually prefer this particular form of communication, otherwise called synchronous communication. Generally, extroverts might prefer the spontaneity of this option, while introverts could think differently.
Schedule Breaks and Networking Sessions in the Meeting
It's too easy to forget to do this, as breaks tend to be taken for granted at in-person get-togethers. However, as this LinkedIn piece warns: "We are not meant to sit in front of a computer and listen to webcasts for eight hours straight, and events need to be designed with this in mind."