If you're a business owner, then chances are you'll need debtor finance at some point. This type of financing can be a lifesaver when your business is in a tight spot, but it can be difficult to understand how it works. In this blog post, we'll explain everything you need to know about debtor finance – what it is, how it works, and why you'll need it. We'll also dispel some of the myths that often surround this type of financing. So read on to learn more!
What is Debtor Finance and How does it Work?
Debtor finance is a form of financing that allows companies to borrow money against the value of their outstanding invoices.
The company will approach a creditor and offer a certain percentage of the value of the invoice in exchange for immediate cash. The creditor will then forward the money to the supplier, and once the invoice is paid in full by the customer, the debt is repaid to the creditor.
Debtor finance can be an incredibly useful tool for businesses that need quick access to cash but have difficulty getting traditional loans from banks. It can also help businesses improve their cash flow by allowing them to borrow against invoices that would otherwise take weeks or months to receive payment for.
Why do Businesses Need Debtor Finance?
There are a number of reasons why businesses may need debtor finance. Firstly, it can provide the capital needed to grow or expand the business. This is especially important for small businesses which may not have the resources to finance growth themselves.
Secondly, debtor finance can help businesses manage their cash flow by providing funding to meet short-term liabilities. This can be vital for businesses that are experiencing seasonal peaks and troughs in demand, as well as those who are waiting on payments from customers.
Thirdly, debtor finance can help businesses weather periods of economic uncertainty or recession. By providing funding to cover debts, businesses can continue operating even when times are tough.
What are the Benefits of Using a Debt Factoring Company?
There are several benefits of using a debt factoring company, the main one being that it can free up much-needed working capital. When a business grows, it often takes on more debt in order to fund its expansion. This can put a strain on cash flow, as the business now has to make repayments on this debt while still trying to run day-to-day operations.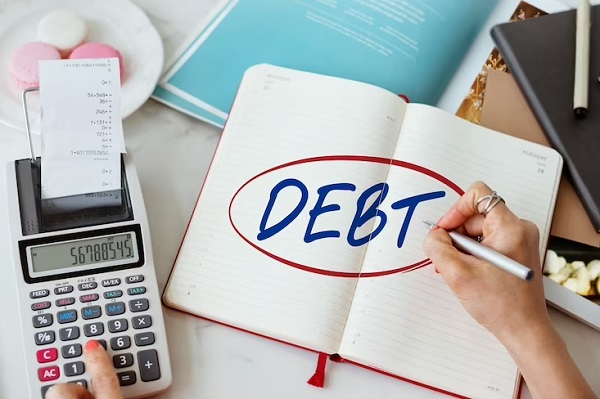 A debt factoring company will buy the outstanding invoices from the business and then chase up the payments itself, meaning that the business can use that money to invest back into itself – whether that's buying new equipment, taking on more staff or simply having a buffer in case of tough times.
Things to Watch out for When Entering into a Debtor Finance Agreement
When entering into a debtor finance agreement, it's important to be aware of the following things:
1. The interest rate and fees that will be charged. Make sure you understand all the terms and conditions of the agreement before signing anything.
2. That the lender is licensed and regulated by the Financial Conduct Authority (FCA).
3. That you are able to repay the debt in full, including interest and fees, within the agreed timeframe. If you can't repay it, you could end up in serious financial trouble.
4. That you won't be personally liable for any debts incurred by the company if it goes into liquidation.
5. What happens if you want to terminate the agreement early?
How to Choose the Right Debt Factoring Company for your Business?
When choosing a debt factoring company, it's important to consider the company's size, years in business, and financial stability. You'll also want to make sure the company has a good reputation and offers competitive rates.
It's also important to read the fine print and be sure you understand all of the terms and conditions of the contract before signing up with a debt factoring company. Ask questions if you don't understand something, and be sure to get everything in writing so there are no surprises down the road.
Factoring can be a great way for businesses to get cash flow relief, but it's important to choose the right company for your needs. Do your homework and compare rates and services before making a decision.