This post was developed via a partnership with BetterHelp.
ADHD—or Attention Deficit Hyperactivity Disorder—can make life tough. Whether you're a child or an adult, there are certain tasks that need completing, and ADHD can wreak havoc on even your best-laid plans.
So, how do you live with ADHD? And not just live, but thrive? How can you get to a place where you're happy and productive?
This article will help you get there by giving you seven helpful tips for living with ADHD.
ADHD 101
First of all, what is ADHD exactly and why does it make life more challenging?
In essence, ADHD affects certain areas of the brain, in particular areas—such as the frontal lobe—that are tasked with keeping us, well, on task. With these areas affected, it becomes much more difficult to concentrate, stay organized, and live a normal, productive life.
So, while ADHD is often treated with medication, there are other ways that you can work to keep it in check.
7 Helpful Tips for Living with ADHD
Living with ADHD can be tough, especially when you constantly hear conflicting information. Fortunately, there's plenty of legitimate guidance available online nowadays thanks to the internet: https://www.betterhelp.com/advice/adhd/
So, read on to learn seven helpful tips for living with ADHD.
Use Lists
If you're struggling to stay on task and stay productive, simply using lists can greatly help with your organization. For example, you can create different lists for the different areas of your life. You might have one for "School," one for "Finances," one for "Kids," one for "Pets," etc.
Spend time every morning and/or every night organizing your list for the day, and make sure you're clear about what needs doing. Then, simply cross off each task that you accomplish. This will make you feel much better about your productivity.
Use Your Calendar App
Another great tool for managing your daily tasks is your phone's calendar app. We all tend to have our phones around us, so having important tasks and appointments in there with reminders set can really help with productivity.
If you set reminders to function as alarms, you will also be less likely to be late, forget about a project, lose track of a task, etc.
Don't Put it Off
If there's something that you can do right now, then do it! The more you put off small things, the more they accumulate and the more likely you are to get overwhelmed. Any small task that you can take care of within a couple of minutes should always be handled right when you think of it.
De-Clutter
If you have a lot of physical clutter around you, it seems to rub off on your mental state as well. By de-cluttering your physical space—like your room, your office, your desk, etc.—you'll be more likely to stay on task because it's much harder to get distracted when you have a clean workspace with only the necessities.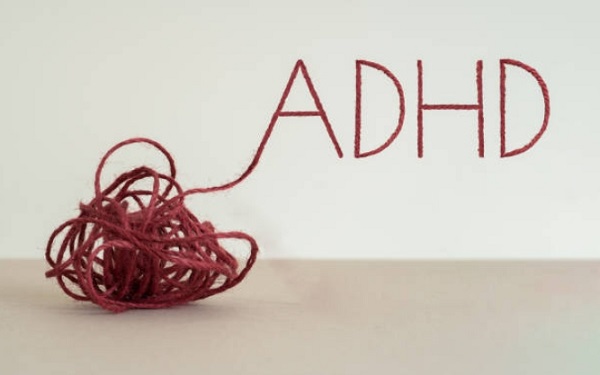 Use Timers
Timers can be a huge hack for staying on task. Set timers to remind you to take breaks, and set timers on your breaks to remind you that it's time to work and continue this cycle. You'll be more productive, guaranteed.
Cut Your Schedule Some Slack
If you have too much going on in your schedule, you'll feel overwhelmed, you won't get everything done, and you'll end up rushing and being late. Make sure you leave enough time to do that day's tasks as well as important things like taking breaks, eating lunch, etc.
Burn Some Calories
If you have ADHD, you likely feel restless a lot of the time. You may feel like you have a lot of energy to burn, and it might be hard to sit down and work on whatever you have in front of you. So, take time each day to move your body and burn off some of that energy. Exercise will also have the benefit of improving your health, fitness, and self-esteem.
Conclusion
Living with ADHD can definitely be a challenge, but if you keep in mind the above tips, you're much more likely to stay on top of your tasks and live a happier, more fulfilling life.