The real estate market is growing by the day. However, this does not mean that all houses that need to sell will quickly get a buyer. Some take up to months to sell. But if you need to sell a house fast, you still have options to follow. Some are almost instant while others make the process fast but do not guarantee a quick sale.
According to experts, it is prudent to take your time when choosing the best option for you because they all have pros and cons. So, do you want to know the options you have? I guess you do. Read this article to learn more.
Sell to a Cash Home Buyer
There are many reasons why you need to sell a house fast from bad tenants to the need to relocate or take care of a bad financial situation. Regardless of the reasons, a cash home buyer will buy your home pretty fast.
A cash home buyer is a company that buys properties for cash regardless of their status. Homeowners can close a deal with these companies in a few days when they follow these steps.
Contact the cash home buyer through an email, telephone call, or by visiting their offices and presenting your interest to sell your property for cash.
The cash buyer will assess your home – no need to do any repairs or home staging – and they will make you a cash offer.
When you accept the cash offer, they will take care of the ownership transfer, so you do not need to give them any money.
When all is done, the cash property buyer will transfer your money into your bank account.
This sounds like a very fair deal when you need to sell a house fast. So, check the best cash buyers in your area and talk to them. You will not regret it.
Sell Through a Reliable Agent
A real estate agent can help when you need to sell a house fast. As soon as you engage one, they will assess your house and offer the necessary advice. However, the main reason to engage a real estate agent is to help with a listing, advertisement, home shows, and negotiations.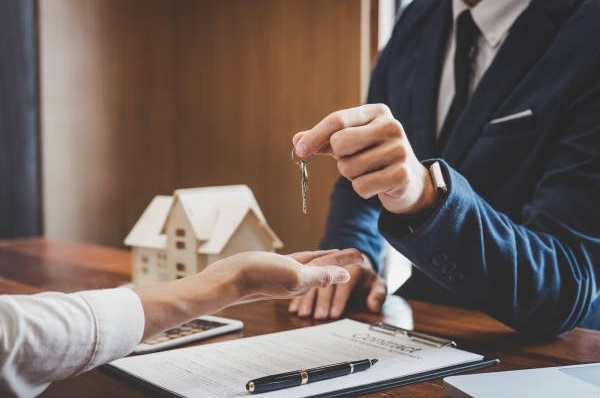 Luckily, they are experts in this, and before you do it, they will always advise you to repair your home, remodel, or add features that will enhance the value of your house and help it sell fast.
Agents have property listing websites or work with reputable ones, so they expose your home to a big client base, making it sell fast. If you need to sell a house fast, but not as fast as selling to a cash buyer, then work with a reputable agent.
Conclusion
These are the two main options when you need to sell a house fast. But if you want to follow neither, you can still market your home through social media platforms, print media, or any other market channel, and word of mouth as well. Selling a home fast has benefits and is very convenient, so, make the right choices fast.