Climate change, global warming, and unstoppable pollution is a problems that all of us are having a hard time fixing.
We can start by using products that are harmless to the environment. In summer, most people rely on their air conditioning systems to cool themselves from the scorching heat outside of their homes.
Who wouldn't want to be greeted by cool air whenever we enter an establishment, our houses, or offices? Air conditioning has been a part of our everyday lives since it was invented whether we like it or not.
What if the place you are going to doesn't have an air conditioning system? Wouldn't it be nice if you can bring your own portable eco-friendly air conditioning system/unit with you?
Read more: Smart Home Gadgets in Effective Cost
Now you can! This special air conditioning unit lets you have a cool breeze that keeps you relaxed even when you are not at home.
It has a detachable solar panel that lets you charge it without dragging the whole unit outside. The unit works exactly the same as other air conditioning units without the use of electricity.
It is very easy to use and pack so bringing it with you will never be a hassle.
There are other benefits to having a portable and solar-powered air conditioning unit; here are some of them.
If you are in an office, working in a cool environment, it will aid you to work conveniently and improve your job performance
Having low temperature in an area lessens the chances of having insects and parasites in a room or a place
Along with clean drinking water, low temperature keeps your body hydrated
It renews and improves the air quality in a room (only if the air conditioning installation properly)
If it is clean, your air conditioning system can help eliminate external allergens
Now that you know the good side of having air conditioning units/systems at home, let's move on to its undesirable traits.
Too much exposure in air-conditioned system rooms can dry up your skin and mucous membranes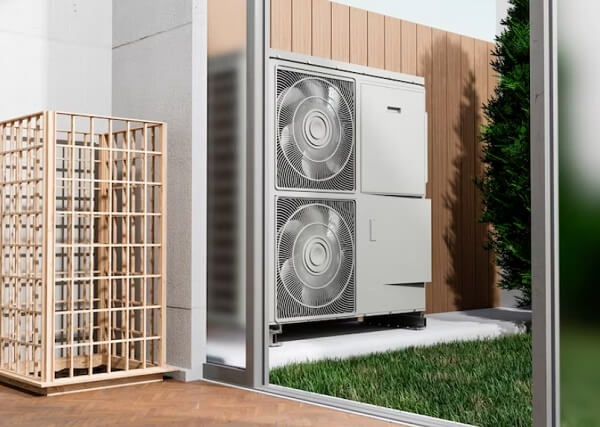 Your respiratory system is affected by sudden change in temperature and humidity
Studies show that pharyngitis, chronic rhinitis and throat irritation is related with air conditioning
It also causes eye conditions such as conjunctivitis and problems with contact lens wearers
People who get used to being in an air conditioned environment become more intolerant of hot summer temperatures
Its ambient noise adds up to already high rate of noise pollution
Air conditioners are likely known to circulate air-borne diseases like Legionnaires Disease which produces high fever and pneumonia
Read more: Basic Speakers for Home Theater
Just like any household or office appliance, proper care is the key to keeping the unit working properly. Regular maintenance of your units is also a must.
If power outages happen or you are not able to charge your solar panel, make sure that you have a trusted generator installation NJ professional who can help you in installing eco-friendly generators during these unfortunate times.
Caring for your air conditioning system is very easy. Make sure to wash the filter regularly and wash it together with the grill in a mixture of warm, soapy water and bleach to remove any mold.
Extra debris gets in the way of airflow so keep your coils clean. Lastly, straighten the fins. You need to use only fin combs to straighten any bent coil fins.
Let's do our part in saving our planet. We can start by doing little things and inspire others to do it too.